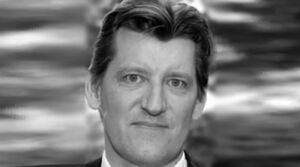 Sedan tidigare är Mats Isaksson Senior Visiting Fellow vid SCCL och efter att nu ha lämnat sin tjänst vid OECD kommer han verka vid SCCL.
Här följer en presentation av Mats på engelska.
Mr. Mats Isaksson has been Head of the Corporate Governance and Corporate Finance division at the Organisation for Economic Co-operation and Development (OECD). His responsibilities included corporate governance, state-owned enterprises, equity markets, company law, corporate finance, privatisation and other policy areas of importance to well-functioning capital markets and a dynamic business environment. Mats Isaksson initiated the development of the OECD Principles of Corporate Governance and was in charge of the 2015 review of the Principles, which in September 2015 resulted in the endorsement of the G20/OECD Principles of Corporate Governance. He also led the work to develop the OECD Guidelines for Corporate Governance of State Owned Enterprises and initiated the OECD's work on The State in the Market Place. Mr. Isaksson has extensive experience from working with both OECD and Partner countries and has served as international advisor to the government of Japan. He regularly participates in the works of other international organisations, notably the Financial Stability Board. In recent years he has written extensively on the relationship between corporate governance, value creation and growth addressing issues such as the functioning of modern equity, the role of institutional investors, the use of corporate bonds and the conditions for growth companies to access market based finance. Mats Isaksson serves on the Advisory Board of the Centre for Global Markets and Corporate Ownership at Columbia University and he is a founding Director of the Swedish Corporate Governance Forum. He is a member of the European Corporate Governance Institute.